Sabre Systems, Inc.
Cellular Expertise Applied to Tactical 5G Cellular Networks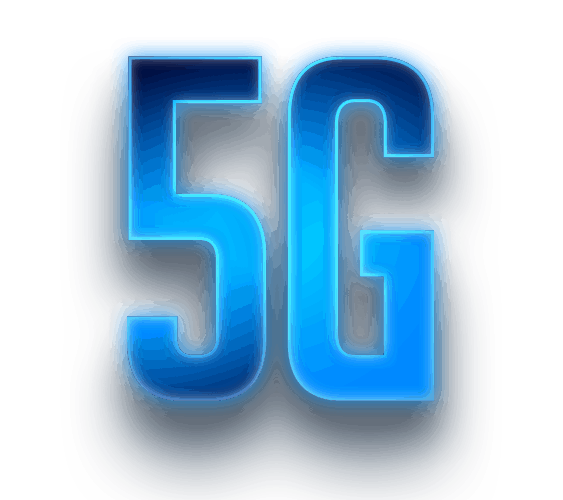 Sabre Systems, Inc. (Sabre) has nearly two decades of experience in the design, development, and deployment of next-generation wireless capabilities for Department of Defense (DoD) customers. Cellular networks are no exception, with Sabre having wide-ranging experience in cellular communications that can be readily brought to bear in the development of a prototype tactical 5G system. For the past 20 years, we have been developing, testing, and refining EW techniques for 2G, 3G, and 4G cellular across several airborne and ground-based Electronic Warfare (EW) platforms. We have also served as the technical director in the field and laboratory-based technical evaluation of multiple 4G Long-Term Evolution (LTE) systems. These roles have required Sabre to not only have an extensive knowledge of advanced cellular technologies, but also apply disciplined systems engineering practices to successfully conduct large-scale network evaluations. Most recently, Sabre staff acted as the Test Director for a 250 million dollar multi-vendor tactical 4G LTE effort for the Office of the Secretary of Defense (OSD). Our support of cellular and wireless technologies across DoD agencies provides us with a unique understanding of cellular configuration and optimization, its impact on performance, and how to identify, defeat, and harden cellular communications against hostile threats – positioning us as a valuable and skilled partner for future technology endeavors, especially where cyber vulnerability and exploitation is a concern.
In support of the U.S. Army Combat Capabilities Development Command (CCDC) Command, Control, Computers, Communications, Cyber, Intelligence, Surveillance and Reconnaissance (C5ISR) Center, we have conducted extensive vulnerability assessments of 4G LTE cellular technologies, identifying critical vulnerabilities and potential mitigation techniques. Sabre staff served as the technical lead and system architect in the design, development, implementation, and testing of a prototype tactical 4G LTE system as part of a large OSD 4G cellular effort. This prototype system encompassed a mixture of man-pack and vehicular-based LTE capabilities, unmanned aerial platforms, and Mobile Ad-hoc Network (MANET) radio technologies. These elements were brought together into a holistic network architecture designed by Sabre experts to provide end-to-end secure communications to both vehicular and dismount soldiers. Sabre specialists also designed a variety of improvements that enhanced EW, Low Probability of Intercept (LPI) / Low Probability of Detection (LPD), counter-geolocation, and counter-cyber performance. The overall Sabre-led design provided secure sharing of Position-Location Information (PLI), chat, voice, and high-resolution video communications in hostile threat environments. Furthermore, this prototype system included a full representative Commercial Solution for Classified (CSfC) capability, enabling end-to-end secure communications in a dynamic fully mobile environment (up to Secret). Sabre successfully demonstrated this tactical secure LTE network in a series of successful field tests at Yuma Proving Ground (YPG) in 2018. These demonstrations yielded valuable lessons and insights that guided and shaped the technical direction of later phases of the project. This experience demonstrates Sabre's deep, comprehensive understanding of the intricacies of designing and optimizing advanced cellular networks, successfully implementing and testing these networks, and fully protecting advanced cellular systems against potential threats in hostile environments.
In addition to our hands-on experience, Sabre staff have written several texts on the subject of wireless communications, and have developed network protocol standards that are in widespread use today. Over the past year, our 5G expertise has been demonstrated and recognized through a number of invited talks at key workshops and conferences, including being an invited speaker at a recent Institute of Electrical and Electronics Engineers (IEEE) Workshop on Tactical 5G, an invited 5G panel moderator at the 2019 IEEE Military Communications (MILCOM) conference, and giving an in-depth 5G technical tutorial at the 2019 IEEE MILCOM conference.
Sabre's experience in the design, development, implementation, optimization, and evaluation of advanced 4G cellular systems and our in-house 5G experts have positioned us to be a 5G technical leader for the DoD.
Author Jack Burbank Sabre Systems, Inc. Systems Network Engineer


© 2022 Sabre Systems, Inc.  All rights reserved.
window['_jobchat_host'] = 'https://app.textrecruit.com'; window['_jobchat_account'] = 'bfb28209-df0a-48c5-9bed-86a0af5b4639'; window['_jobchat_namespace'] = 'JC'; (function(w,d,namespace,s,u){ var o = d.createElement(s); o.async=1; o.src=_jobchat_host+'/js/jobchat.js'; var y=d.getElementsByTagName(s)[0]; y.parentNode.insertBefore(o,y); })(window,document,window['_jc_namespace'],'script','user');