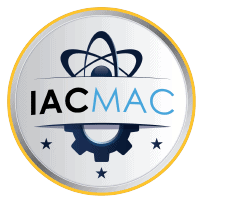 Sabre Systems and AIS Joint Venture partners awarded IAC MAC Task Order
Warminster, Pa. – Sabre Systems, Inc. (Sabre), as part of the Agile Innovative Solutions (AIS) Joint Venture (JV)  was awarded a task order under the Information Analysis Center Multiple Award Contract (IAC MAC) to provide Research, Development, Acquisition, Test, and Evaluation (RDAT&E) and Live Fire Test and Evaluation (LFT&E) regarding the survivability and vulnerability of Platform Aircraft Safety and Sustainment Assessments for the Aerospace Survivability and Safety Office (704th Test Group (TG)/Operating Location (OL)-AC).
Sabre, the managing partner for the JV, will lead the task order with support from JV partners, Acquisition Systems Associates (ASA) and subcontractor Skyward, Ltd. The task order has a potential value of $12,860,521 and covers the full range of RDAT&E and LFT&E. AIS support will include test plan development; pretest predictions; testing; test article and test fixture design and modeling; high fidelity modeling; data analysis and reporting; LFT&E program analysis; assessment of methods for performing tests and modeling and simulation; fire protection development; battle damage assessment; munitions characterizations; and cybersecurity to bring cost-efficient, innovative solutions to the Warfighter.
Sabre founder and Chairman Phil Jaurigue stated, "The IAC MAC contract was an integral part of Sabre's strategy to diversify into other DoD service branches. This award is a step toward building on our engineering strengths to innovate new solutions to a critical Air Force component at Wright-Patterson. Kudos to our Sabre team and our JV partners. We look forward to continued success."
The DoD IAC program operates as a part of Defense Technical Information Center (DTIC) and provides technical data management and research support for DoD and federal government users. Established in the 1940s, the IAC program serves the DoD science & technology (S&T) and acquisition communities to drive innovation and technological developments by enhancing collaboration through integrated scientific and technical information development and dissemination for the DoD and broader S&T community.
© 2021 Sabre Systems, Inc.  All rights reserved.
window['_jobchat_host'] = 'https://app.textrecruit.com';
window['_jobchat_account'] = 'bfb28209-df0a-48c5-9bed-86a0af5b4639';
window['_jobchat_namespace'] = 'JC';
(function(w,d,namespace,s,u){
var o = d.createElement(s);
o.async=1;
o.src=_jobchat_host+'/js/jobchat.js';
var y=d.getElementsByTagName(s)[0];
y.parentNode.insertBefore(o,y);
})(window,document,window['_jc_namespace'],'script','user');