Security, technology, and market demands are evolving.
Is your enterprise ready?
Digital Transformation  Solutions to Meet all of Your Mission Objectives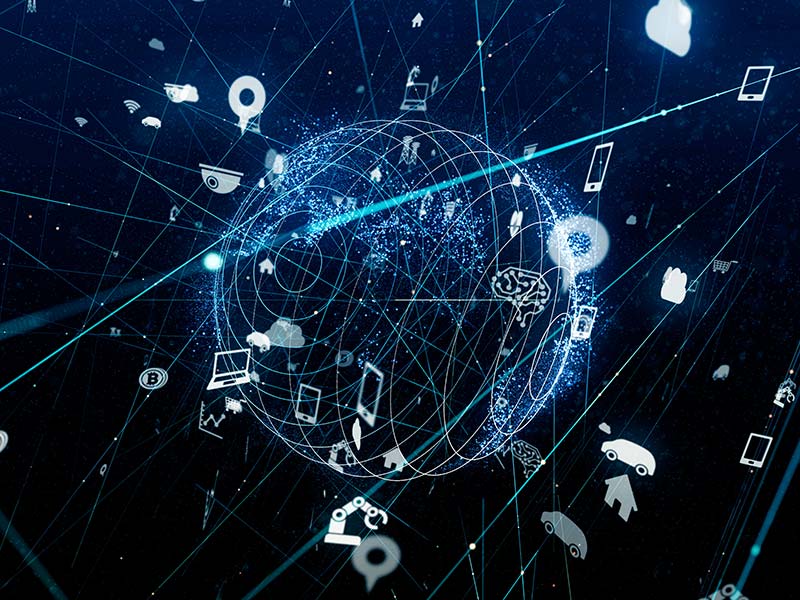 Modernizing your enterprise is about meeting current and evolving business needs and market demands while providing more efficient, lower cost systems, tools, and applications to improve operational effectiveness.
Whether this means improved data analytics and/or visualization, enhanced security, cloud migration, system/software engineering, mobility or any combination of these – Sabre Systems suite of Digital Transformation solutions can help you achieve your goals.
With extensive experience in large scale Digital Transformation, our team of experts have the foundation and expertise to build a tailored solution aligned to your operational needs. 
ENTERPRISE IT SERVICE PRODUCT LINES
SABRE Digital Transformation SOLUTIONS
Technology Modernization and Optimization
Helping our clients to modernize or transform existing or aging technology solutions and map a transition path to mobile and cloud solutions. Coupled with over 25 years of government domain expertise, the benefits of our technology modernization and optimization solutions include reduced cost and risk, along with increased agility and responsiveness to mission needs.
Technology Innovation
Building IT solutions by combining mature processes (e.g. CMMI, ITIL, Agile) and partner relationships to deliver innovative, leading edge solutions. With deep mission domain expertise, we serve as a trusted business advisor to help federal and commercial clients deliver services more efficiently and effectively.
Infrastructure Management
Offering a suite of reliable, responsive, flexible, and proven infrastructure services and solutions that deliver differentiated value to our customers. Our services include automation, optimization, protection, network engineering, unified communications, and enterprise service management.
Knowledge Management
Achieving information dominance through the delivery of a transparent, open, and agile approach providing relevant trusted information to the right person at the right time. Our Knowledge Management services assure a purposeful connection to all critical knowledge assets by weaving in the people, processes, and technology that form the fabric of our client's enterprise.
Enterprise Architecture (EA)
Reducing IT development and maintenance costs through standardization, reducing complexity and redundancy, and maximizing reuse. Our Enterprise Architecture services helps our clients develop and maintain a pragmatic and actionable architecture to increase IT agility and enable business initiatives. We work with our clients to ensure consistency with organization standards in areas such as planning, artifact development, tool selection and implementation, and providing high-quality resources for superior results.
DevSecOps
Offering not just a tool or a product, but an approach to operations. By combining development and operations into automated and standardized processes for infrastructure deployment, our clients get faster innovation, accelerated time to market, improved deployment quality, better operational efficiency, and more time to focus on the delivery of their core business goals.
Information Assurance
Managing information assurance including: (1) risk associated with data transmission that provides the peace of mind needed when sending and receiving critical communications; (2) technical and administrative controls designed to enforce confidentiality, integrity, and availability of data on information systems; (3) information systems security lifecycle management, vulnerability assessment and evaluation, and certification and accreditation service for DIACAP or NIACAP. Together these services ensure that all communication transmission modes in systems and enterprises are able to maintain operational integrity.
SharePoint
Providing a full range of SharePoint services that allow our clients to take full advantage of the features and functionality of Office 365, One Drive, SharePoint Online and Microsoft Azure Cloud. As a Microsoft Partner, we provide the technical services that delivers a virtual and scalable infrastructure required to achieve productivity improvements and cost saving.
Cloud Management
Leveraging client investments in Cloud capabilities to achieve improved services, quality, reduction in administrative overhead, ability to better manage risk, and gain flexibility.
OUR SOLUTIONS DELIVER IMPROVED MISSION VALUE
Large Scale Agile Transformation
Sabre Systems' $160M contract supporting multiple U.S. Naval Program Management Offices supports transition of ACAT-1 programs to Agile and Lean operations. Engineering activities include datacenter automation and Agile Development supporting 12 projects.
Sabre Systems developed Agile Portfolio Management and Implementation Strategy for DISA Infrastructure Directorate supporting over 4,000 workers. Led pilot project to adopt Agile Framework for Mission Partner Environment including 6 sub-components and 5 International partners.
Customized Solutions to Optimize Client Operations
Sabre stood up an internal research and development network Army Communications and Electronics Research and Development Engineering Center (CERDEC) Space and Terrestrial Communications Directorate (S&TCD). This network provided Active Directory, Domain Name Services (DNS), Dynamic Host Configuration Protocol (DHCP), floating license, and Hyper-V virtualization. The network will provide the ability for the center to perform network building and switch compliance in accordance with DISA security implementation guidelines, Microsoft Server Images, File and Print services, and test vulnerability scanning capabilities.
INTERESTED IN A Digital Transformation
CAREER AT SABRE SYSTEMS?